Coating-drying booths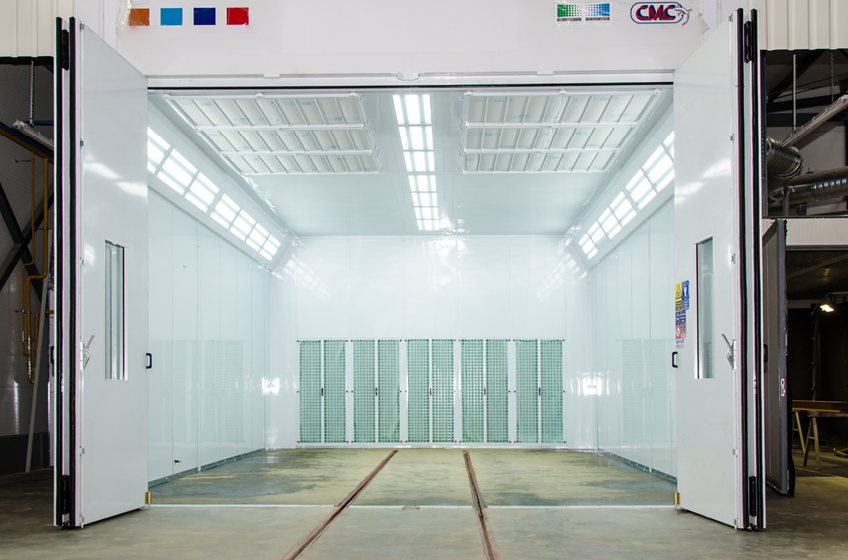 In bottom exhaust coating-drying booths heated, clean air enters via the whole surface of the booth ceiling and is extracted through the floor filter system. This optimum vertically ventilated solution ensures the highest level of surface quality in the booths. These booths are an excellent choice for automotive polishing and glossy painting of plastic parts and furniture.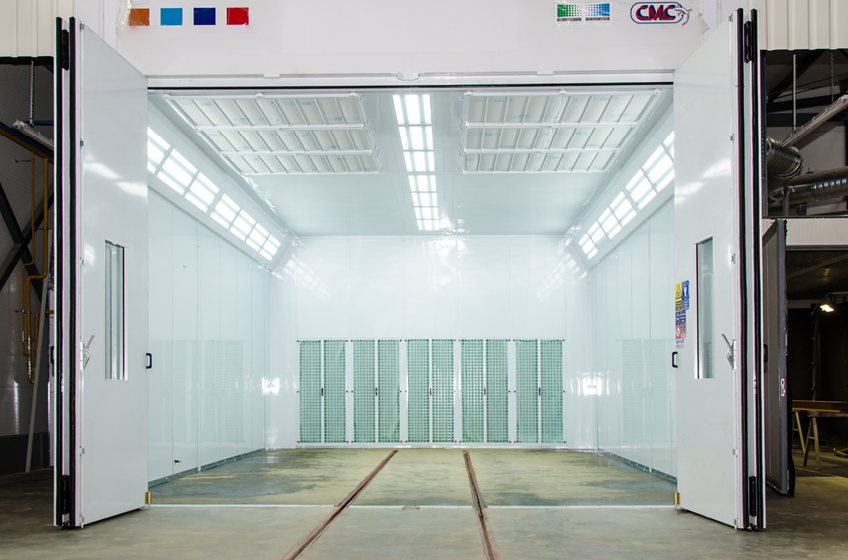 A great advantage of rear and side extraction booths is that they can be installed on floor level, and the longitudinal or transversal air flow require less air volume to ensure safe work and adequate quality. This solutions is primarily recommended for coating machine industry and wood products and steel structures.

We recommend large size industrial coating-drying booths for buses, trucks and railway vehicles. Their modular configuration permits dimensions up to 8x8 m cross section and 40 m length.

Contact Kematechnik Innomontage Kft. to help you to select the booth that best fits your profile.